Before the situation of "plagued strings" epidemic situation, as a business person, Tam Huyen Lizzie decided to buy exclusive distribution of anti-epidemic products. It is a multi-functional disinfectant spray for mango leaves – nano silver 24/7 + Natural Handwash Spray for optimal protection – maximum bactericidal.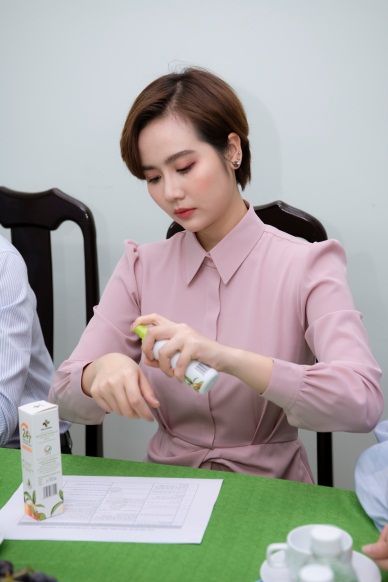 Huyen Lizzie holds a super product of general disinfectant spray for Mango Leaves – Nano Silver True Natural
Business in the field of health and beauty, Huyen Lizzie always knows what to do before the disease situation is becoming more and more complicated and there is no sign of "cooling down".
Realizing the necessity and urgency in the immediate future as a health safety issue during the epidemic season, as well as the process of researching and incubating a product safe enough for customers before the "super" viruscorona, Huyen Lizzie decided. Buy exclusive product of multi-purpose disinfection spray of mango leaves – nano silver from Nature Vietnam Pharmacy.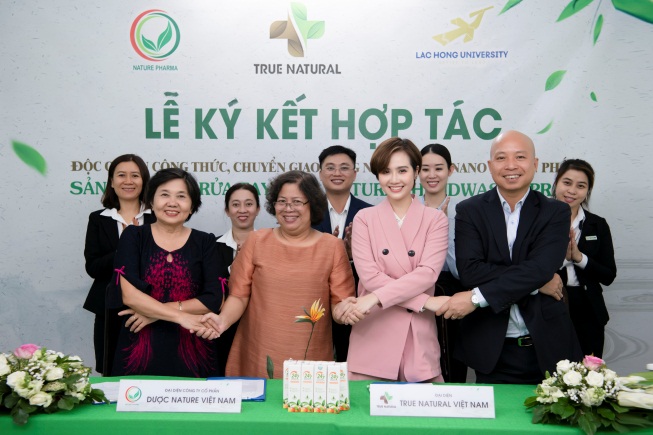 Signing ceremony of cooperation between 3-party representatives: True Natural Vietnam, Lac Hong University and Nature Vietnam Pharmaceutical Joint Stock Company
Accordingly, on 10/3/2020, at the signing ceremony of the exclusive cooperation of the formula, the transfer of Silver Nano technology and the distribution of dry hand washing products 24/7, + Natural Handwash Spray was held at Thu Duc. representatives of True Natural Vietnam Company, Vietnam Pharmaceutical Joint Stock Company and Lac Hong University.
The signing ceremony marks a development of health care products, when the first time a 100% natural dry hand washer was researched and verified by the Ministry of Health, was recognized by the Ministry of Health. Huyen Lizzie's company is exclusively imported and distributed in Vietnam, helping to optimally protect your health when the optimal bactericidal effect.
The remarkable difference of this product is 10 times that of conventional dry spray products: Antibacterial silver nanoparticles increase their ability to contact them with bacteria, thereby supporting the bactericidal process very well. Even the most difficult to kill bacteria; Mangifera (Mango leaf extract) is an active ingredient extracted from herbs with high antiviral activity; Peppermint extract helps antibacterial and anti-virus; Camphor extract helps antibacterial and antiseptic on the skin.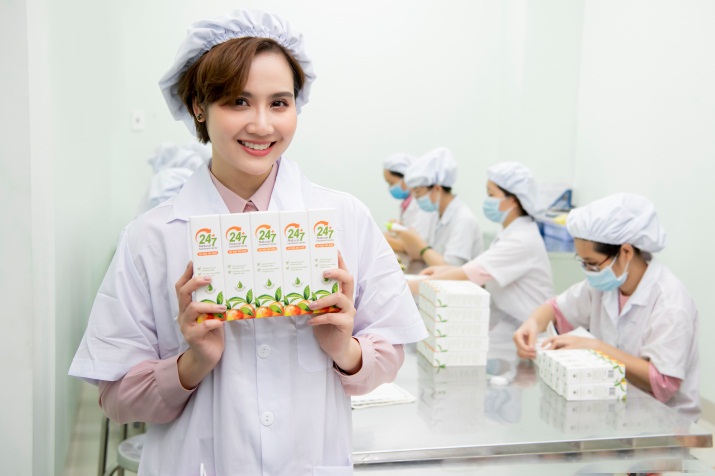 Multi-functional disinfectant spray Mango Leaf – Nano Silver True Natural
Signing ceremony of exclusive cooperation of formula, technology transfer of Silver Nano and distribution of hand-dried spray products 24/7 / Natural Handwash Spray between 3-party representatives of True Natural Vietnam Company, Nature Pharmaceutical Joint Stock Company Vietnam and Lac Hong University are one of the major events of True Natural Vietnam, operated by CEO Huyen Lizzie in the first months of the year. Accordingly, True Natural Vietnam Company will officially exclusively formulate and distribute exclusive multifunctional spray product of mango leaves – nano silver 24/7 + Natural Handwash Spray.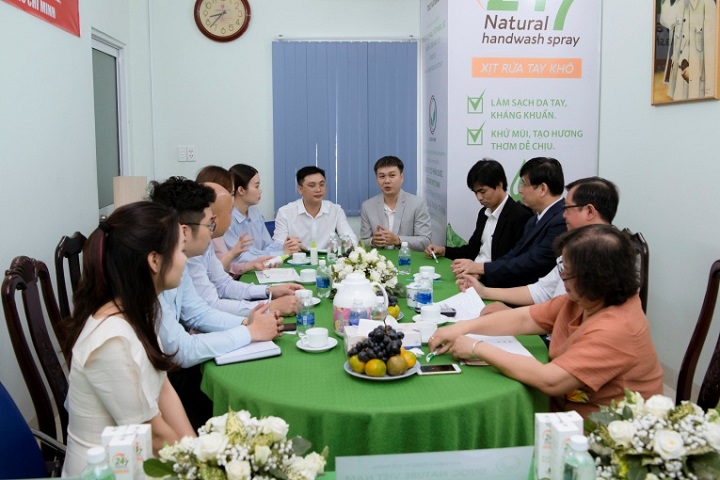 Attending the program was the presence of 3-party representatives of the company and important partners.
Sharing at the signing ceremony, Huyen Lizzie said, True Natural Vietnam is a reputable unit with more than 10 years of experience in the field of manufacturing traditional medicines, health food is believed to be a brand. Leading in manufacturing and supplying natural products, oriented to Eastern medicine, and catching up with market demands.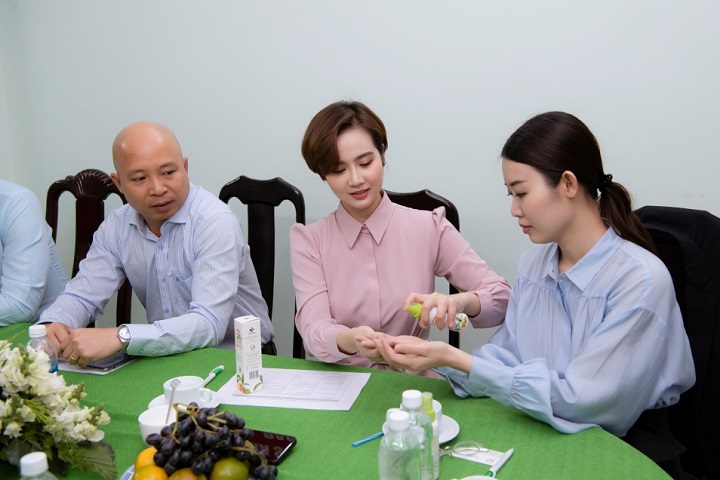 In addition, Huyen Lizzie also said that the product has just been launched to the market in the form of the previous prototype but is receiving positive feedback from customers, therefore, the number of orders is constantly increasing and home The machine is operating at full capacity to meet the needs of consumers.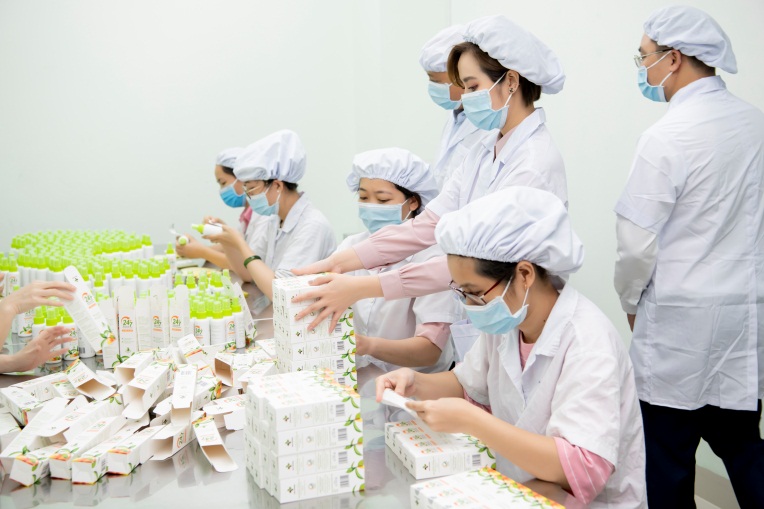 The signing ceremony of the three parties took place successfully, Huyen Lizzie believes that True Natural Vietnam will have many breakthroughs, marking a remarkable development step in the process of receiving technology and "exclusive distribution" of products. This product in the near future.